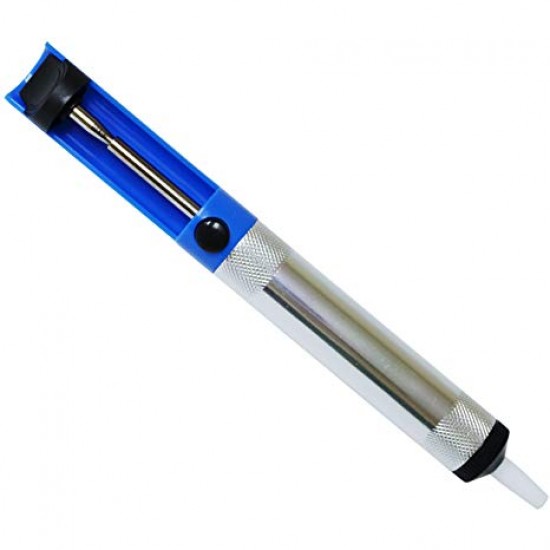 -60%


Desoldering Pump Solder Sucker
Stock:

In Stock

Brand: TECHDELIVERS
Model:

TD-DPUMP

Weight:

65.00g

TECHDELIVERS
DE-SOLDERING is the process of removing soldered components from a circuit made on PCB. De-soldering pump along with the soldering iron is used for this purpose. A de-soldering pump also known as solder sucker is a small mechanical device which sucks the liquid/molten solder from the joint where the components are mounted.
High-temperature capability.
Highly efficient for de-soldering purposes.
This quality product has exceptional de-soldering ability due to strong suction and durable build.

Sturdy construction, affords quick suction.
Easy replaceable Teflon nozzle assembly.
To de-soldering the components. Very easy to operate.
Use for removing multi-legged Components and excess solder from printed Circuit Board.
*Image shown is a representation only, color may vary depending on stock.