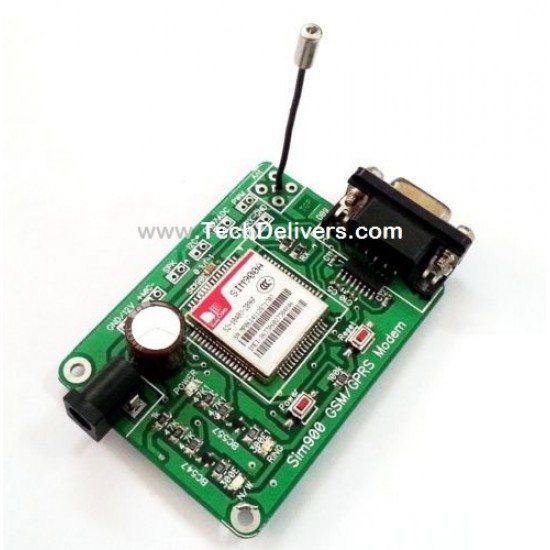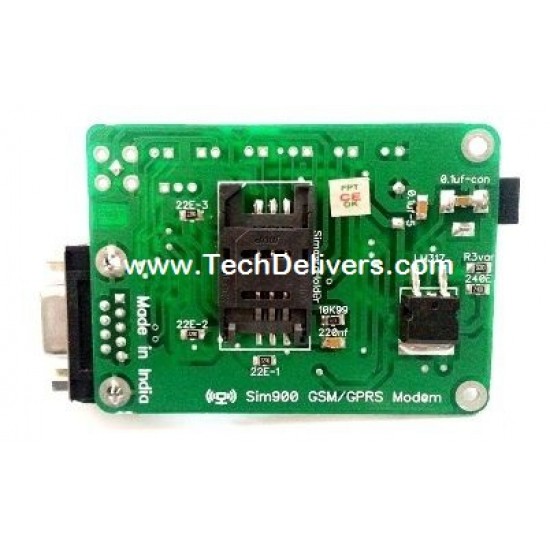 -2 % Out Of Stock

SIM900 GSM/GPRS Serial Modem with RS232
Stock:

Out Of Stock

Model:

TD-SIM900L

Weight:

70.00g
SIM900 GSM/GPRS Serial Modem with RS232
Description:
Featuring an industry-standard interface, the SIM900A delivers GSM/GPRS 900/1800MHz performance for voice, SMS, Data, and Fax in a small form factor and with low power consumption. With Board size of 75x54mm, and interfacing ports of Serial UART DB9 Female, TTL, Mic, Speaker, I2C, ADC, PWM (Floating Points). with Power Button (press and hold for 3 seconds to power on the module), Reset button and with in built regulated power supply, can operate from 9v to 12v AC/DC. has an option for SMA Antenna.
Feature:
Dual-Band 900/ 1800 MHz
GPRS multi-slot class 10/8
GPRS mobile station class B
Compliant to GSM phase 2/2+
Class 4 (2 W @900 MHz)
Class 1 (1 W @ 1800MHz)
SAIC (Single Antenna Interference Cancellation) support
Control via AT commands (GSM 07.07 ,07.05 and SIMCOM enhanced AT Commands)
Internal Supply voltage range : 3.2 ... 4.8V
External Supply voltage range : 9 ... 12V DC
Low power consumption: 1.0mA (sleep mode&BS-PA- MFRMS=9)
Operation temperature: -40°C to +85 °C
Recommendation:
All modules are pretested before shipping. We recommend to use a USB to RS232 to connect to the GSM/GPRS SIM300 module.
Package Content:
1 x SIM900 GSM/GPRS Serial Modem with RS232
*Image shown is a representation only.