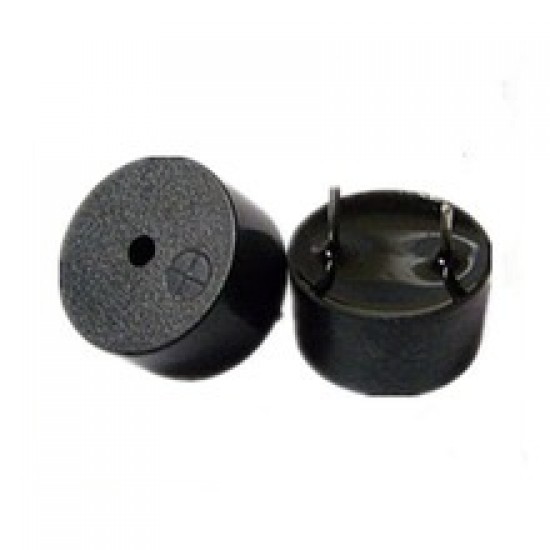 Electromagnetic Buzzer Size 12x9.5mm 5V to 12V 85dB 2300Hz
Stock:

In Stock

Model:

TD-BUZZER

Weight:

3.00g
25 or more ₹ 18.00
50 or more ₹ 16.00
100 or more ₹ 14.00
Good performance, general purpose buzzer used commonly in alerting / alarming circuits, rever horn and kids toys etc.. This is an external buzzer which Operates in range of voltage (3V to 12V upto 700mA only). Most commonly used in at 5V. Long life, stable performance PCB mount.
Diameter: 12mm

Height: 9.5mm

Voltage Range: 3V to 12V

Ampere Range: 100mA to 750mA

Frequency: 2300HZ

Operating Temp: -20~+60 degree

Storage Temperature: -20~+80 degree
*Image shown is a representation only.
Tags:
buzzer 5v
,
Piezo Buzzer
,
Piezo Buzzer 3v
,
Audio
,
Buzzer 9V
,
Buzzer
,
Alarm
,
Electromagnetic Buzzer Size 12x9.5mm 5V 85dB 2300Hz
,
buzzer 5v
,
Piezo Buzzer
,
Piezo Buzzer 3v
,
Audio
,
Buzzer 9V
,
Buzzer 12v
,
Alarm
,
small dielectric buzzer
,
piezo electric buzzer
,