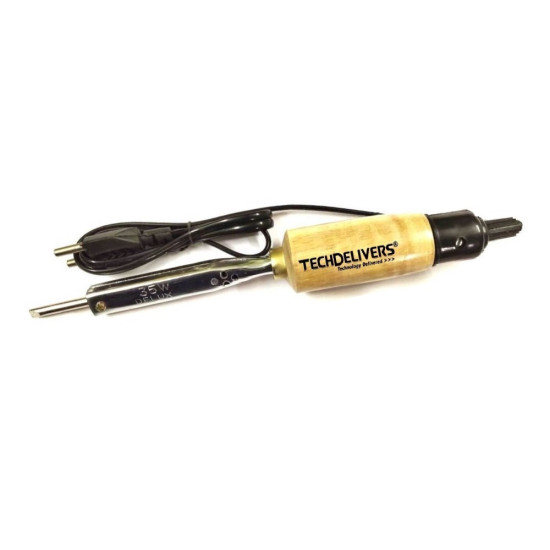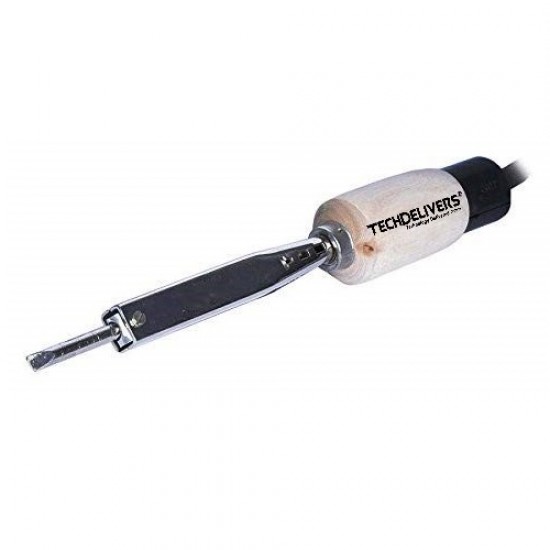 -50%


Soldering Iron 35 Watts Deluxe Wooden Handle
Stock:

In Stock

Brand: TECHDELIVERS
Model:

TD-SI35W(W)

Weight:

160.00g

TECHDELIVERS
Generally used for most of the components soldering. Compatible with most of the soldering Iron tips. Good quality iron with quick heating.
Iron has been developed to cater to the stringent requirements of electronics industry. It incorporates latest technology of cartridge type filament that enhances the heating efficiency. Specially electroplated bit lasts longer and needs no filling. Sleek handle makes it comfortable to use. In approximately two minutes tip reaches the working temperature. Very low leakage current makes it a ideal choice for ultra sensitive integrated circuits.
Specifications:
Voltage: 220v A.C.
Power: 35W
Bit Type: Chisel
Wooden Handle
Note: Please be careful, when not in use switch-off the solder iron (to avoid over heat, as it could decrease the life of the solder.
Tags:
35Watt Solder Iron
,
Soldering Iron
,
Solder
,
Normal tip
,
Soldering Iron oswal 35 Watt
,
220V AC (Normal tip) - Premium Quality
,
35W
,
Solder Iron
,
Soldering Iron
,
Solder
,
Normal tip
,
oswal irom
,
soldron soldering iron
,
35w soldering iron
,
50 watt soldering iron
,
soldering wire
,
soldron 35 watt soldering iron
,
35 watt soldering iron heating element
,
35 watt soldering iron price
,
25 watt soldering iron