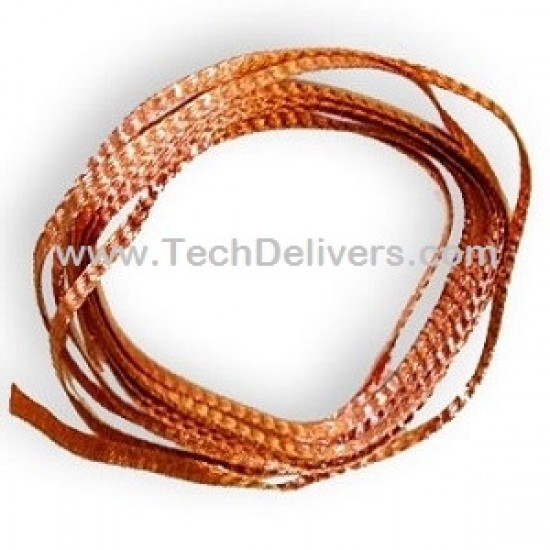 Desolder Wick Oswal Roll
Stock:

In Stock

Brand: TECHDELIVERS
Model:

TD-DWICK

Weight:

10.00g

TECHDELIVERS
Ex Tax: ₹13
5 or more ₹22
10 or more ₹21
25 or more ₹20
50 or more ₹19
Desoldering Wick -
Quality Desolder wick for efficient desoldering. Used for desoldering components.
Desoldering braid, also known as desoldering wick or solder wick, is finely braided 18 to 42 AWG copper wire coated with rosin flux, usually supplied on a roll. The end of a length of braid is placed over the soldered connections of a component being removed.

Specifications:
*Image shown is a representation only.