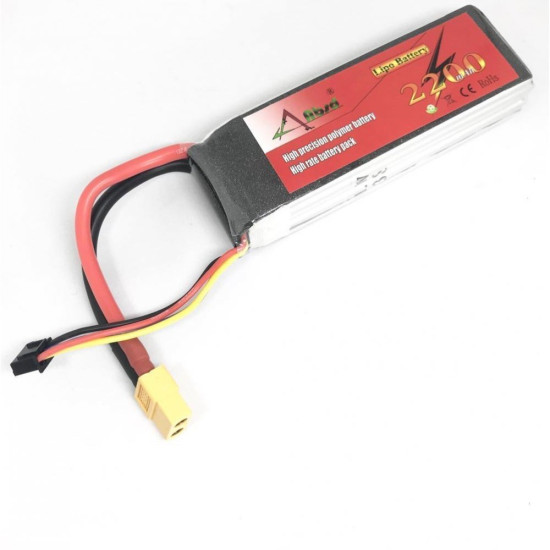 -25 %


2200mAh 11.1V 25C 3 Cell Li-Polymer Battery for RC Car Aiplane/Quadcopter/Hexacopter/Multicopter
Stock:

In Stock

Model:

TD-BATLiPo

Weight:

200.00g
This battery is Capable of maximum continuous discharge rates up to 25C, burst rate 50C, placing this battery among the most powerful Li-Po battery packs in its class! It offers an excellent blend of weight, power and performance.
Features:
Charge Capacity( C ) : 2200mAh.

High energy density - potential for yet higher capacities.

Does not need prolonged priming when new. One regular charge is all that's needed.

Relatively low self-discharge - self-discharge is less than half that of nickel-based batteries.

Low Maintenance - no periodic discharge is needed; there is no memory.

Specialty cells can provide very high current to applications such as power tools.
Applications:
It is applicable from indoor slow flyer to large-scale sport and aerobatic airplane models, as well as micro to mid-sized helicopter models.
Note: Images shown is only for representation. The actual product may vary with the picture shown.