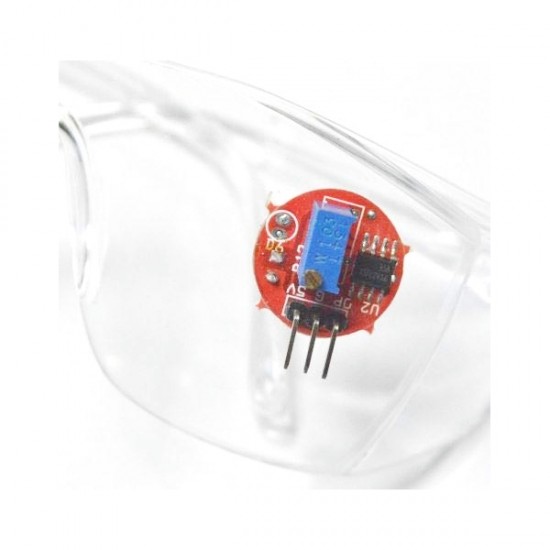 New -50 %



Infrared Eye Blink Sensor with Goggles
Stock:

In Stock

Model:

TD-IRGOGL

Weight:

200.00g

Dimensions:

3.00cm x 2.50cm x 8.00cm
The eye–blink sensor works by illuminating the eye and eyelid area with infrared light, then monitoring the changes in the reflected light using a photo-transistor and differentiator circuit. The exact functionality depends greatly on the positioning and aiming of the emitter and detector with respect to the eye.

Features:
Great Quality, Easy to Use.

Instant output digital signal for directly connecting to Microcontroller

Compact Size, Working Voltage +5V DC, TTL output 5V or 0V




EYE BLINK indication by LED
Package Contents:
1 x Infrared Eye Blink Sensor with Goggles



​*image shown is a representation only, design may vary depending on stock.