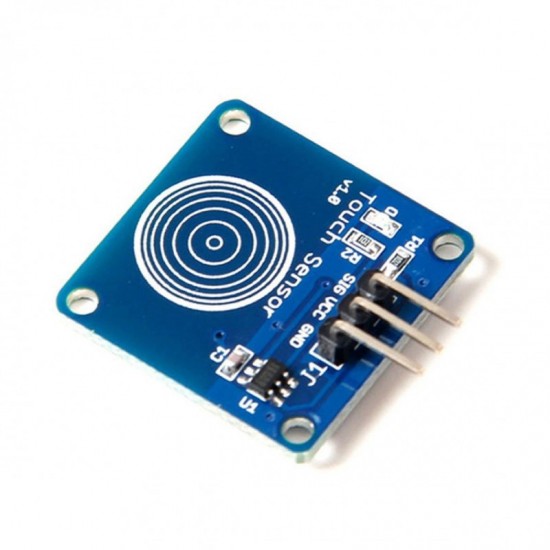 -68 %
TTP223 Capacitive Touch Switch Button self-lock Module
Stock:

In Stock

Model:

TD-TTP223

Weight:

10.00g
1 Channel Capacitive Touch Module - TTP223 This board is a quick demo board for capacitive touch sensing IC TTP223. You can use it to detect and switch on external units using external relay.
​Operation Specifications:
Onboard TTP223 capacitive touch sensor IC
Modes: Tog, Self-locking
Led status indicator
Working voltage: 2.4V-5.5V
PCB board size: 24 x 24 x 7.2 mm

Touch Sensor Interface:

Control Interface: A total of three pins (GND, VCC, SIG), GND to ground, VCC is the power supply, SIG digital signal output pin
Power Indicator: Green LED, power on the right that is shiny
Touch area: Similar to a fingerprint icon inside the area, you can touch the trigger finger.
Positioning holes: 4 M2 screws positioning hole diameter is 2.2mm, the positioning of the module is easy to install, to achieve inter-module combination.

Package contents:
1 x TTP223 single channel Capacitive Touch Module
*image shown is real.